Get Your Patient Monitoring Devices Repaired Fast
Dedicated equipment repair services for all major manufacturers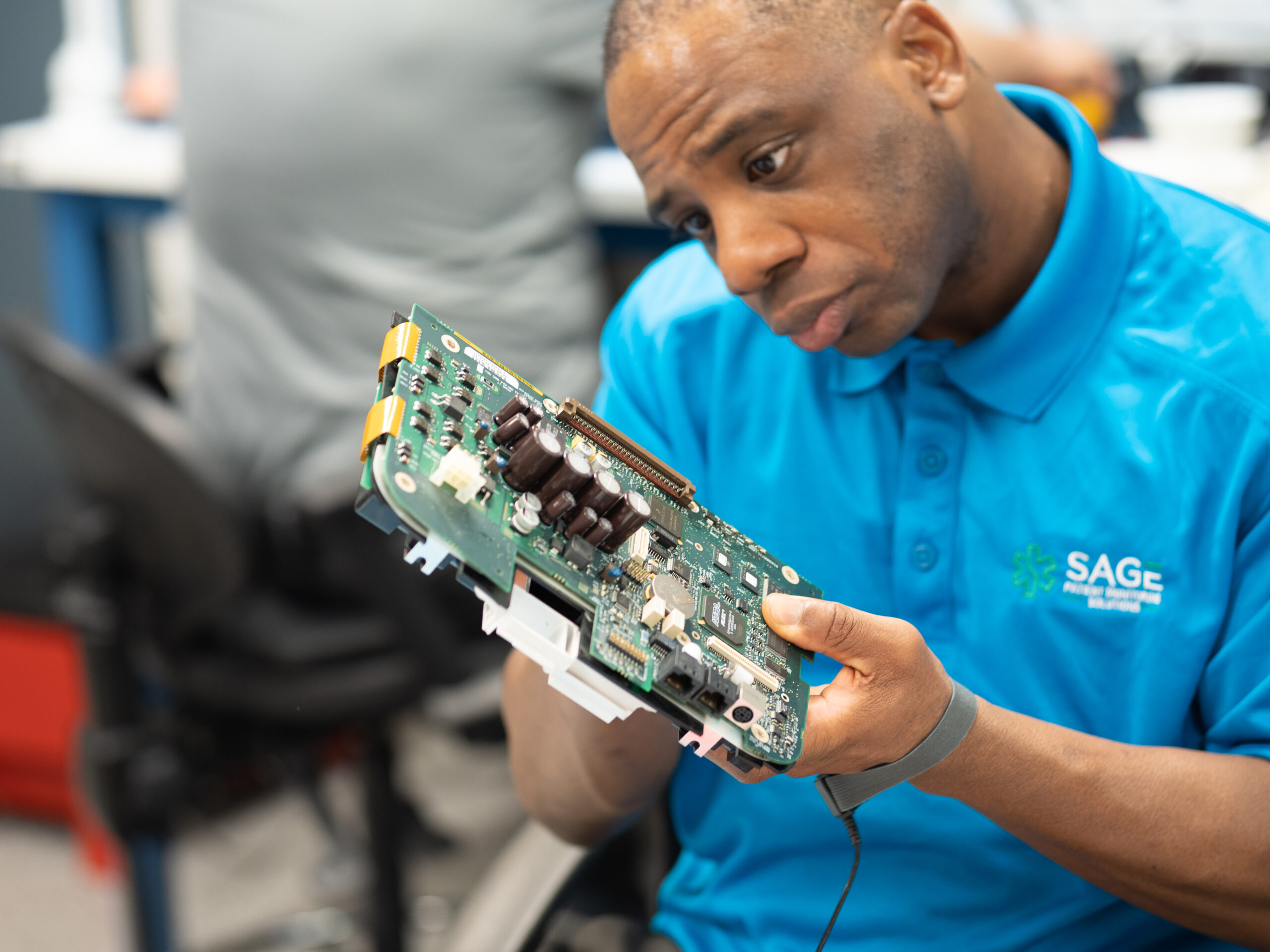 Stop Wasting Money Servicing Your Medical Equipment
When a critical patient monitoring device quits working, manufacturers charge a fortune for minor service calls. Or, worse, you're forced to buy a whole new piece of equipment instead of getting a simple repair. There goes your budget for the year.
It's frustrating to feel taken advantage of. But where else can you go for trustworthy and timely repairs?
You deserve to have a choice in the marketplace.
Repair Your Patient Monitoring Devices to Save Time + Money
At Sage Services Group, we repair patient monitoring devices in our registered FDA facilities. Our skilled technicians will complete your repairs thoroughly and quickly so you can get back to what's most important: your patients.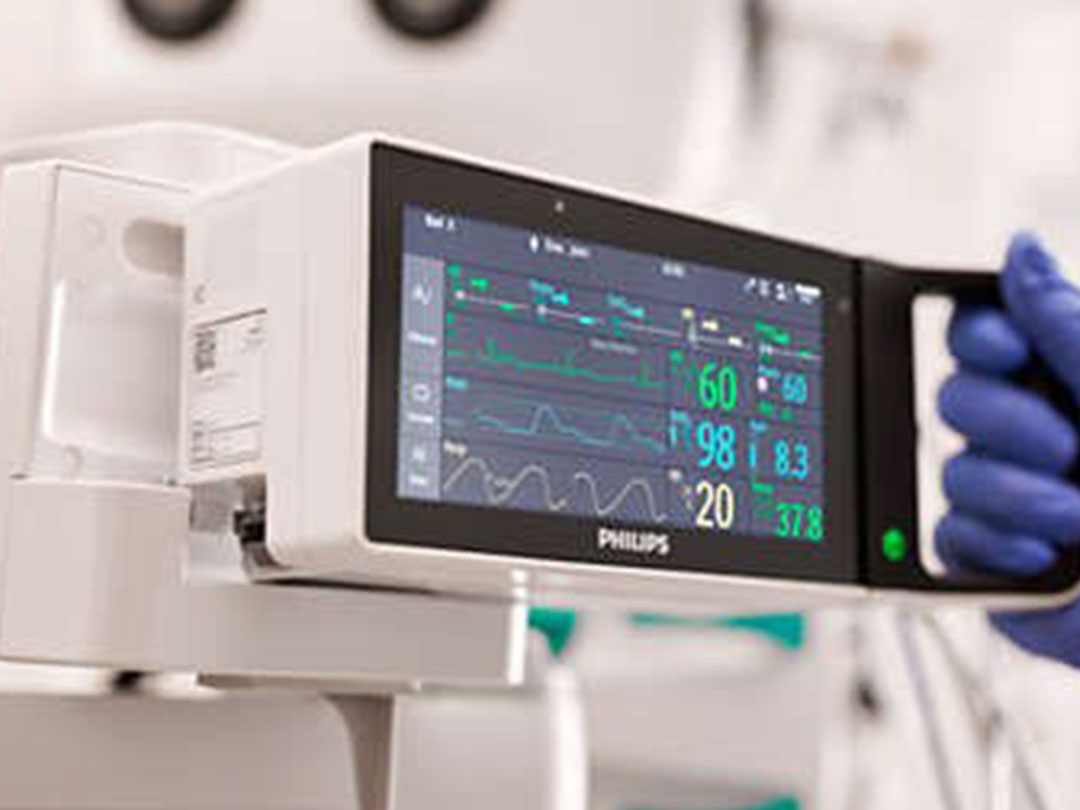 Modules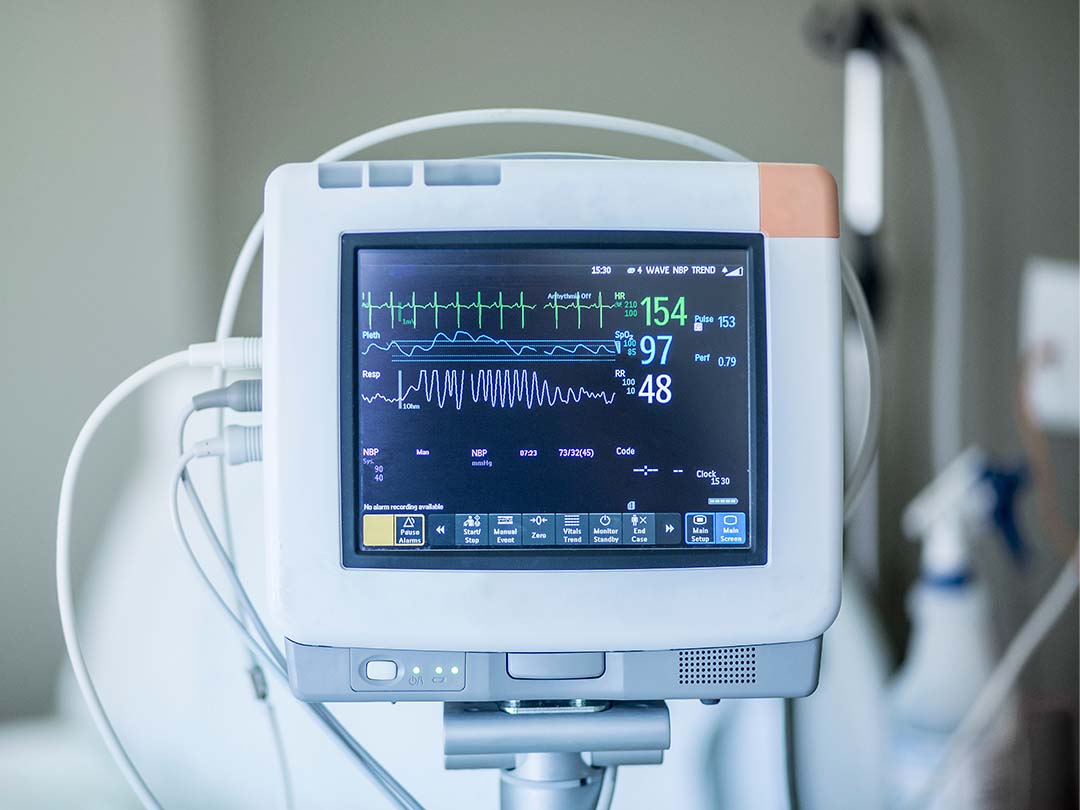 Monitors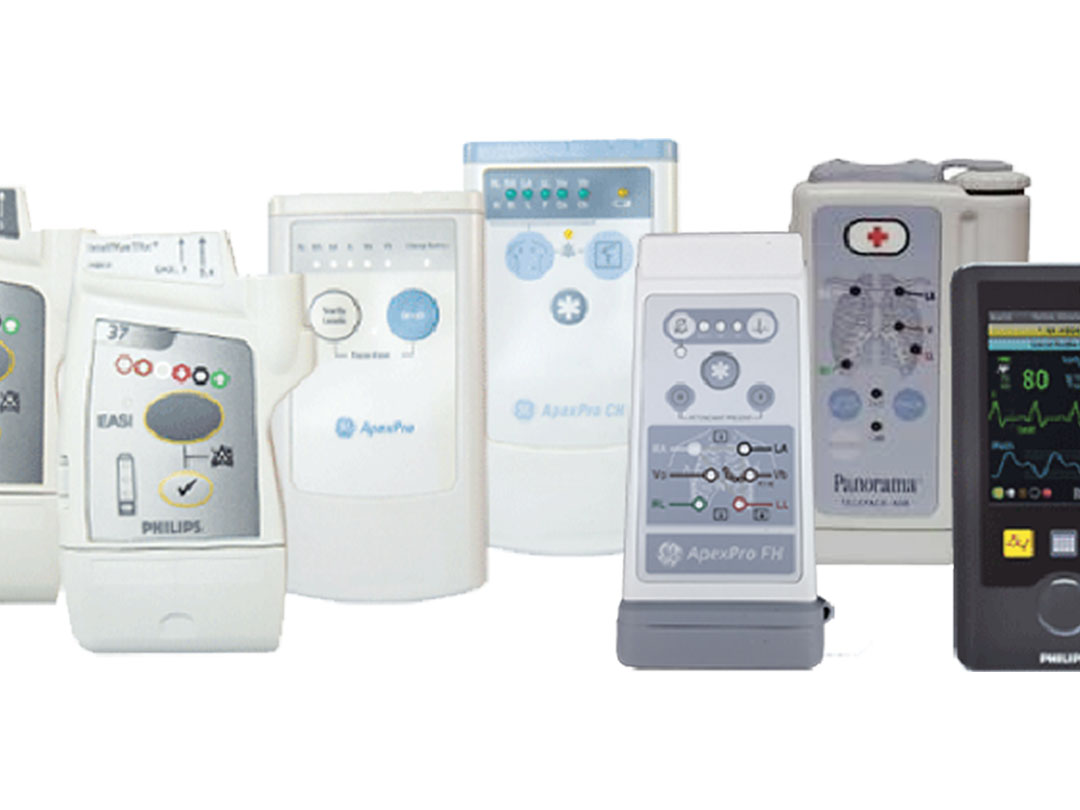 Transmitters
Repairing All the Top Brands
We handle repairs on all major brands of medical equipment and patient monitoring devices.
3 Steps

to Saving Time, Money + Improving Patient Care
Submit your request online at your convenience.
If needed, a local sales representative will follow up with any questions.
Know Your Device is in Good Hands
Our skilled team of technicians get to work.
Our average turnaround time for repairs is 5-7 days. We provide regular updates about the status of your repair.
Use Your Time Efficiently
You're pulled in all directions so you need to be as efficient with your workday as possible.
Let Sage Services Group save you time by handling repairs large and small.
Don't let manufacturers take advantage of you. Get the service and prices that help you put patient care first.

The Sage Service Guarantee
When it comes to your medical devices, we are committed to the highest standards.
Save between 25 and 40% after switching to Sage Services.
Our repair shop is FDA registered.
ISO 9001 certified and ISO 13485 certified.
Access to a local account representative.
SERVICE + QUALITY YOU CAN COUNT ON
Customers are Raving About Our Equipment Repairs
"Sage has never let me down. I place one call, and my local rep shows up, picks up the device, mails it for me, and then it comes back from repair quickly. It's always repaired correctly the first time, and payment and billing are painless. My first choice for service is always Sage."
Brian H. 
Durham, N.C.
"Hands down the best third-party repair depot I've had the pleasure of working with."
John S.
Connecticut
Don't get taken advantage of with overpriced equipment and service calls. 
Instead, partner with Sage Services Group for high-quality repairs, personalized service and fair prices.