Quality is important in any business. When we dine out, we want delicious food and superior service. When we purchase a home, we expect top-of-the-line construction. When we buy new clothes, we gravitate to items that will last.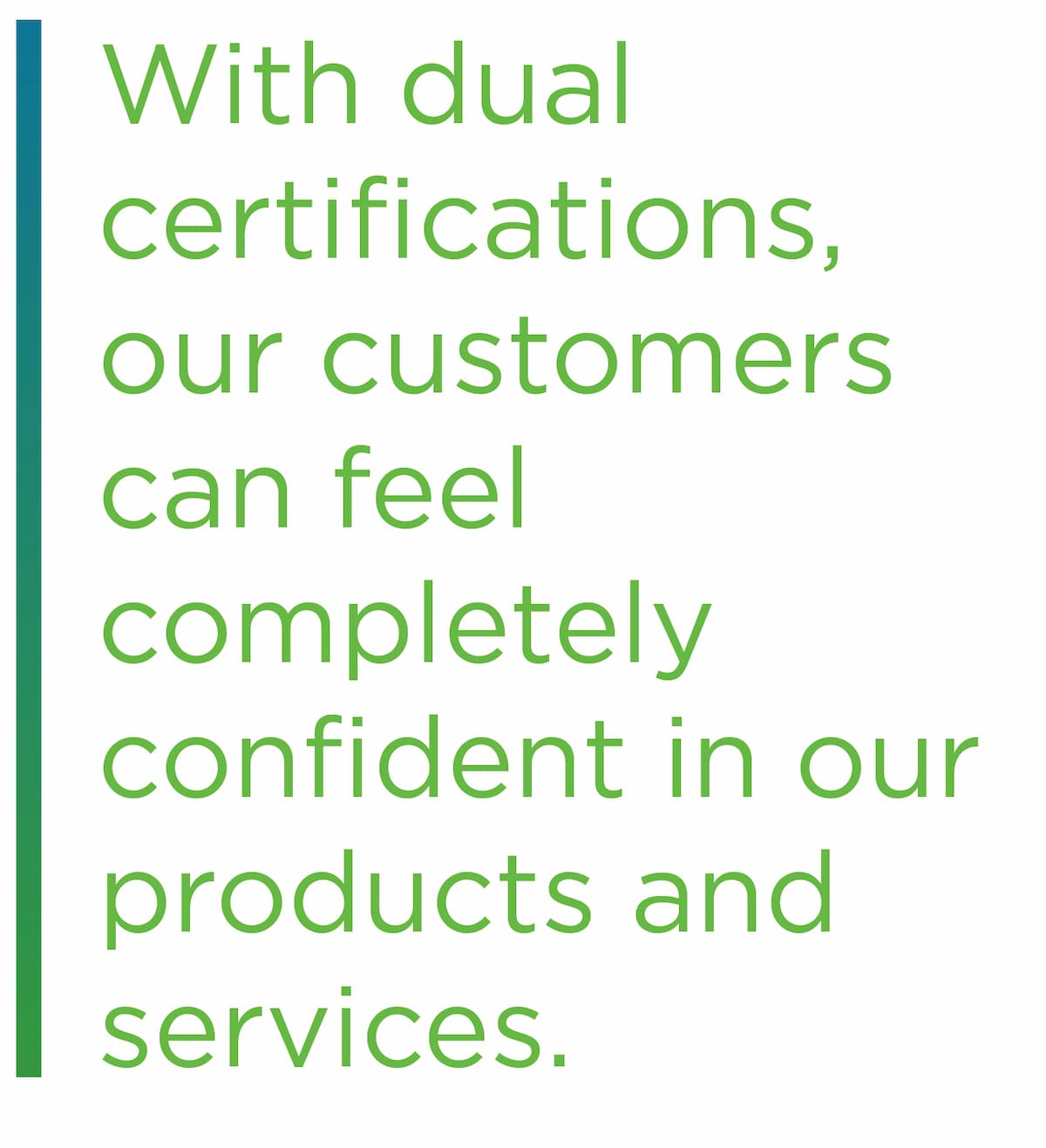 In our industry, though, we take the idea of quality to a new level. We're providing medical equipment and accessories that are truly saving lives. We don't take that responsibility lightly. 
That's why back in 2014, we achieved ISO 9001 certification and, then a few years later, the Medical Device Standard of ISO 13485.
So what exactly do these certifications mean? They're more than just icons we add to our website. They speak to our level of commitment and dedication to providing customers with the highest quality products and services. 
ISO 9001 is gold standard for quality 
ISO 9001 is the world´s most recognized quality standard and has been awarded year after year to Sage for our quality management system. This system is the backbone of our operations.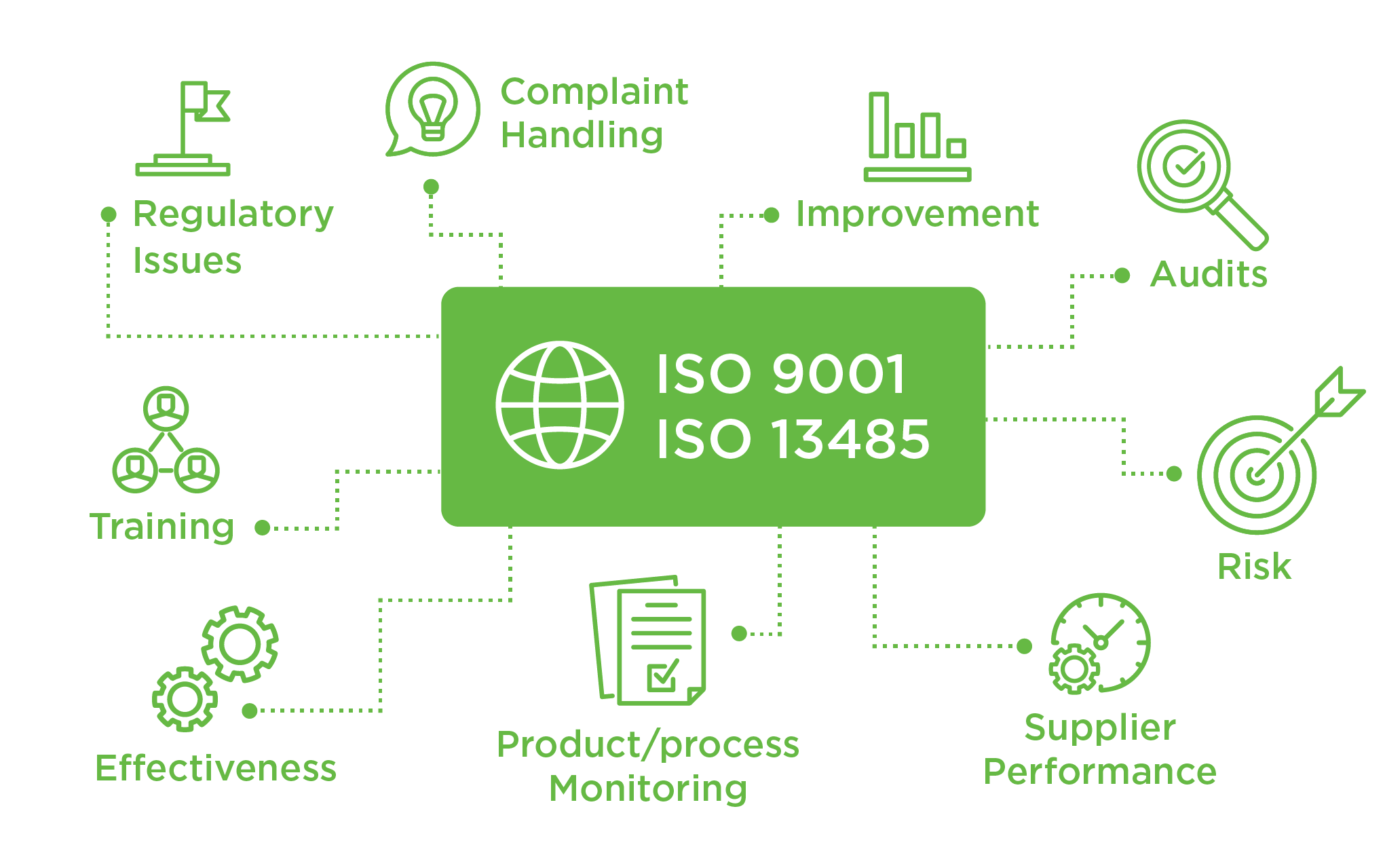 With quality in mind, we routinely look at: 
Regulatory issues

Complaint handling

Improvement

Audits

Supplier performance

Product/process monitoring

Training

Risk

Effectiveness
It's a lot of moving parts, but with our quality management system, each one is reviewed, maintained, and improved to ensure we stay focused on high-quality products and services for our customers. When our customers have the equipment they need, they can provide best-in-class patient care.
ISO is the International Organization for Standardization, an independent, non-governmental international organization that brings together experts to share knowledge and develop voluntary international standards largely in technology and manufacturing. 
We invite an independent third-party registrar to Sage Services Group to review our quality management standards, which help us work more efficiently and reduce product failures. 
ISO 9001 focuses on all aspects of our quality management systems and provides our company with both the structure and tools to ensure our products and services consistently meet or exceed our customers' expectations. ISO 9001 standard is the international reference for quality management requirements in business-to-business transactions. Our customers seek out companies that adhere to these standards and are willing to go through the audit process to achieve this certification. 
ISO 13485 is specific to medical devices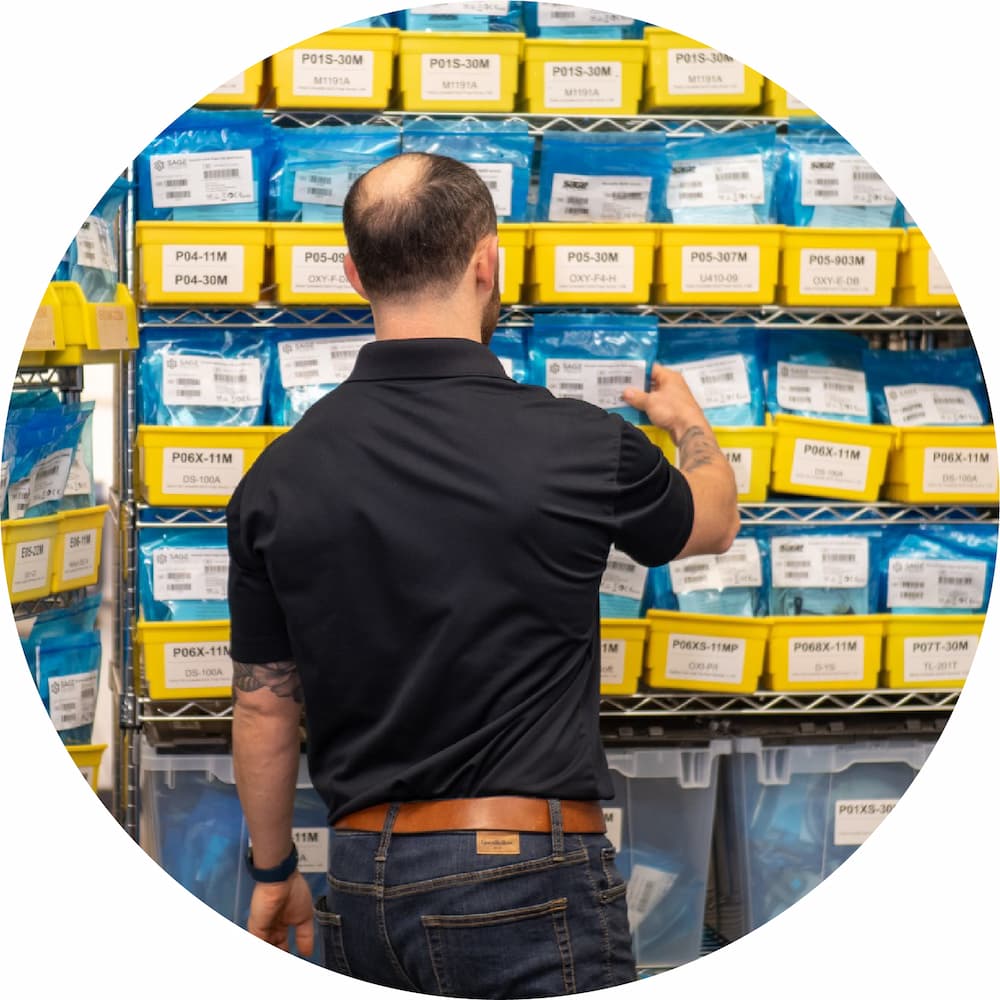 We've also gone one step further to earn the ISO 13485 certification, which specifies requirements for an organization's ability to consistently meet customer and regulatory requirements applicable to medical devices and related services. We completed this certification process in 2018. 
With dual certifications, our customers can feel completely confident in our products and services.
Why ISO certifications matter in healthcare and patient monitoring
Many healthcare facilities and healthcare technology managers rely on vendors like Sage Services Group to provide replacement parts, cables, and accessories as well as repair their devices. Bypassing OEM saves healthcare organizations money and often allows them to get devices online faster as they avoid shipping delays, inventory shortages, and discontinued items. 
But these third-party vendors aren't always required to adhere to the same FDA requirements as OEMs. 
Taking the extra steps for ISO 9001 and ISO 13485 certifications indicates a company is serious about quality and patient care. Customers purchase replacement cables and accessories as well as refurbished equipment with the peace of mind these items are as good as the OEM ones. 
Going above and beyond is part of our mission. It's how we support healthcare professionals in providing best-in-class patient care. 
You deserve a choice in the marketplace. Make sure you're choosing a supplier willing to take extra steps to ensure quality, standards, and best practices.