You sit down at your computer on a Monday morning, a cup of coffee in hand, and pull up your to-do list. It's long – as usual. For every item you cross off, you add two more. We can relate! The task list is long, and time is limited.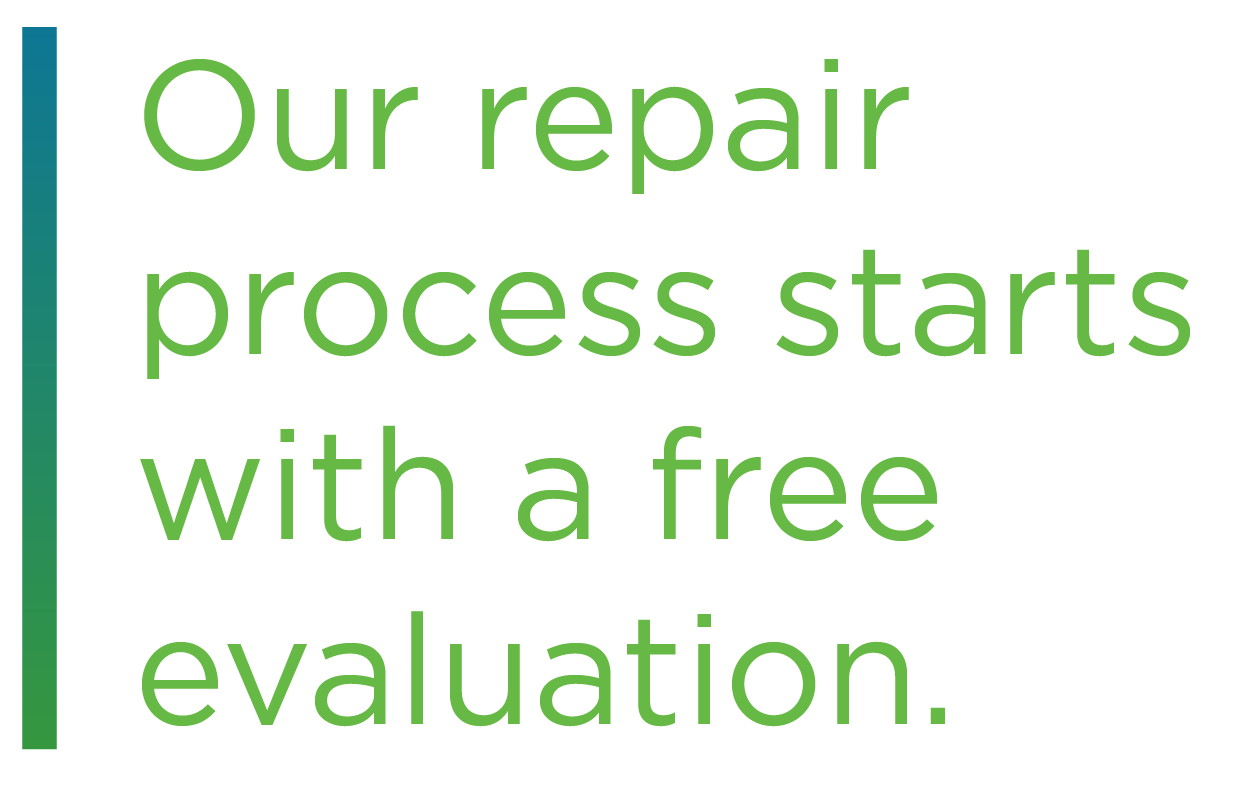 That means efficiency is the name of the game. Busy healthcare technology managers don't have time to waste on back-ordered parts or slow repair times. Your staff is depending on you. Patients are in need of the best care you can provide. 
It's why timeliness and efficiency are key here at Sage Services Group. We make it as easy as possible for busy healthcare and biomedical professionals to work with us. We know your time is valuable and critical healthcare functions depend on you for high-performing medical equipment.
Here's how we're committed to making you more efficient and productive: 
Easily initiate repairs and replacement parts online. 
For repair service, simply submit your request online. One of our local sales representatives will follow up with any questions. They can even pick up the device at your site and ship it to our repair facility. Once we receive your device, we'll send a confirmation email. 
Our repair process starts with a free evaluation. Our technicians evaluate your device and then send you the cost for approval. 
Bonus: If you're looking for replacement parts or cables and accessories, we have a robust catalog of products online. Search for products and filter by price, compatible OEM, manufacturer and more. Each product page has several detailed photos, so you know you're getting the exact piece you need. Plus our warehouse is stocked, so we can send out your items quickly. 
Ship your device off for repairs and know it's in good hands.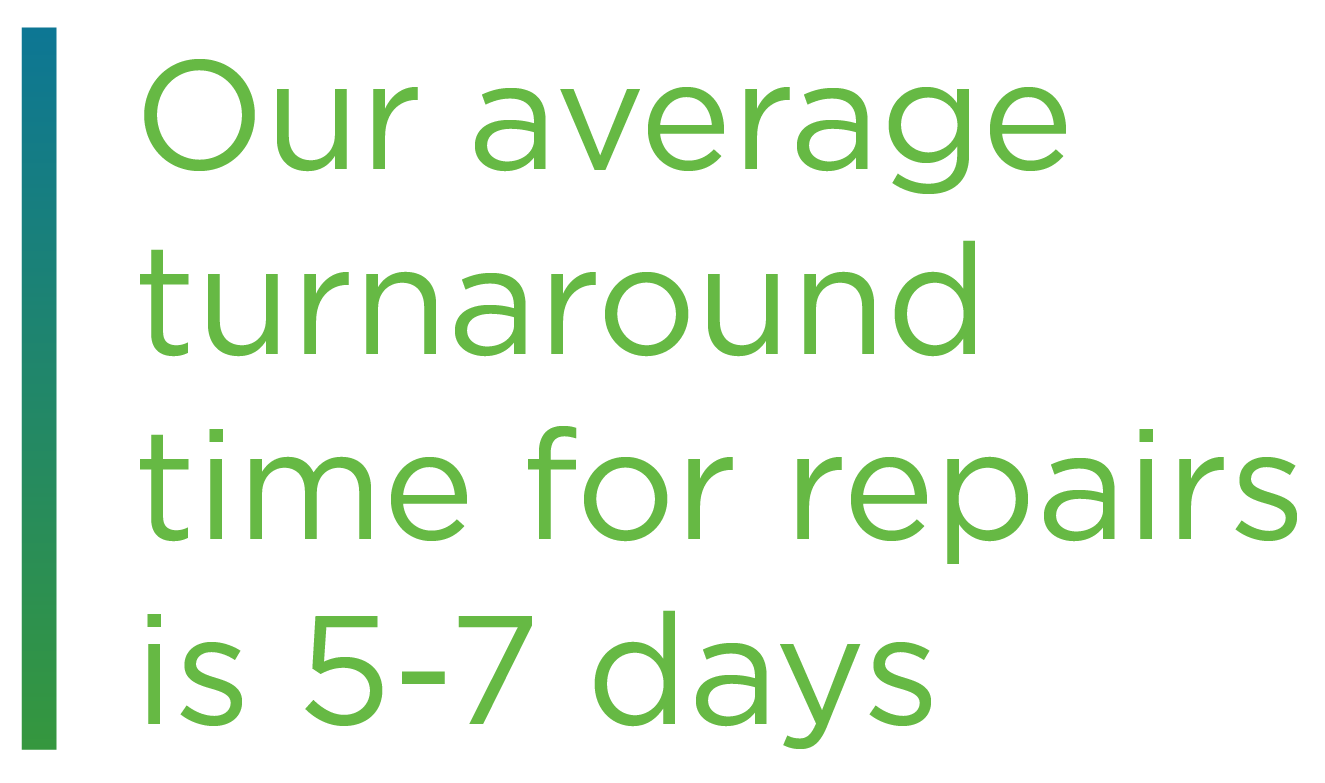 Once we've received your device and you've signed off on the repair price, our skilled team of technicians get to work. Our repair shop is FDA registered. And, we've taken the extra steps to get ISO 9001 certified and ISO 13485 certified. In case you missed it, we recently blogged about ISO certifications and why they're important for patient monitoring devices.  
We know you need that device back quickly and in good working order. Our average turnaround time for repairs is 5-7 days. We also provide regular updates about the status of your repair. 
Receive your patient monitoring device back in excellent condition. 
Our shipping team takes great care when it comes to returning your device. They carefully clean each piece before it leaves our repair shop. We also go the extra mile when it comes to packaging and shipping products back to our customers. In fact, we've invested in a SealedAir Speedypacker. It creates a custom piece of foam that hugs each individual product and protects it during shipping.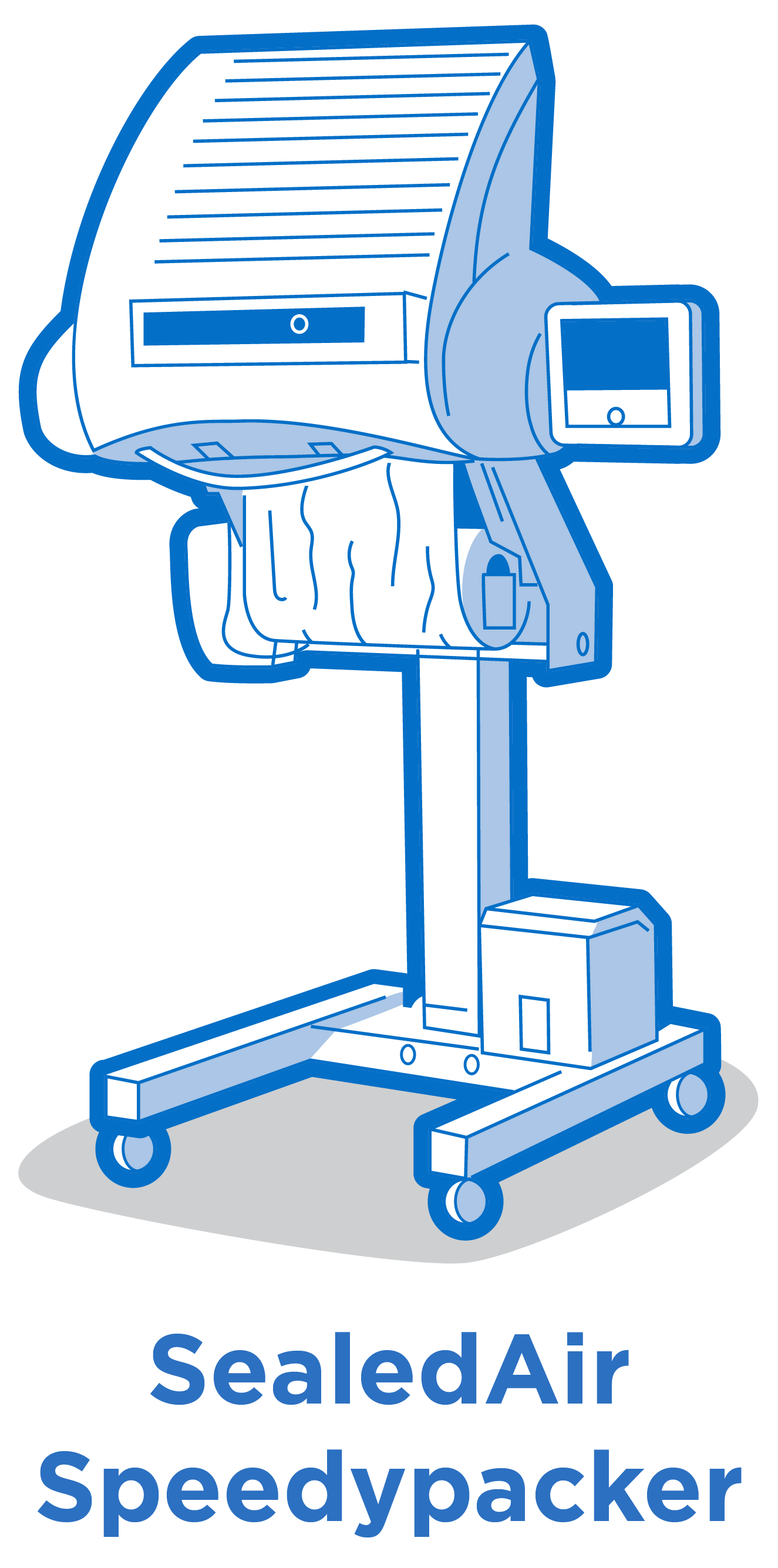 We want to do better than just bubble wrap and packing peanuts! Adding this piece of equipment is a step we've taken to avoid damage in shipping. We know you're waiting on this device so the last thing you need is for it to get damaged in the shipping process. 
Use your time efficiently. 
When it comes to handling patient monitoring device repairs and ordering replacement parts, you want the most efficient option for your time and budget. You're pulled in all directions so you need to be as resourceful with your workday as possible. 
Our goal is to save you time and money. It's easy to do business with us. 
Our quality assurance process is dialed in. 

Our turnaround times are quick. 

We do exactly what we say we'll do and quickly communicate any issues.  
Let Sage Services Group save you time by handling repairs large and small. As a result, you have more time to devote to patient care.